What is Search Engine Optimization?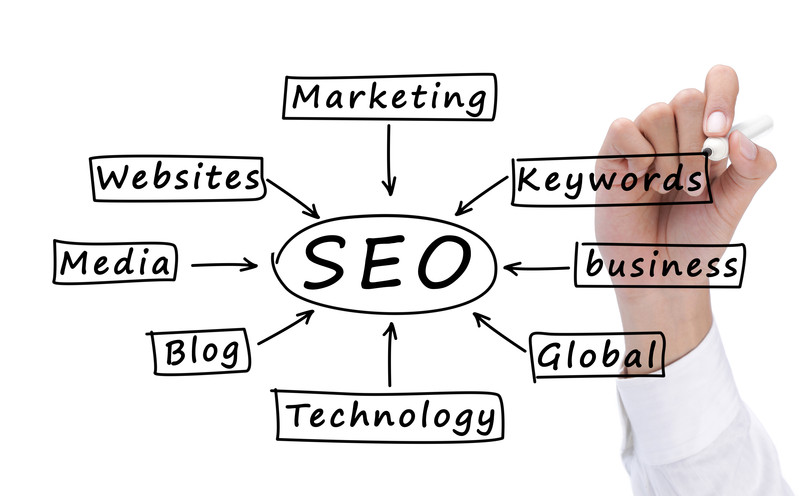 Search engine optimization (SEO) is the process of making changes to the pages of a website and managing the reputation of the business, website domain, and incoming links to the website in a way that improves the ranking of the website in the major search engines (Google and Bing/Yahoo) for the keywords that are most relevant to the business and to the online users looking for that business.
A main goal of SEO is to change the text content of the pages of the website to include relevant keywords for which potential customers are searching - but that's far from the only important aspect. Your website's ranking in search engines for different keywords is based on a complicated formula that is only completely known by each search engine. Here's the most important thing to note though: the goal of search engines is to return to users what it believes is the most valid and relevant results for whatever keywords that user typed in. Search engines index all of the text content on every website they find, and when a user searches for a certain keyword or phrase, Google decides, based on whatever text is on each website along with other factors, which websites are the most likely to be what that user is looking for. Because of this, the more pages you have on your website, and the more text content you have on each page that is relevant to what your business is really about, the higher you can rank for important keywords.
What Can ImageBuilders Do For Small Business SEO Optimization?
First things first: you will never hear us say that we can guarantee that your website will show on the first page of Google. What you will hear us say is that we will work very hard, using all aspects of SEO, to bring your website up in the rankings as high as we can for the keywords that relate the most to your business and for which users are searching.
If you contract with ImageBuilders for SEO Management, here are just some of the things we will be doing each month to improve your ranking:
Generate multiple reports (including an SEO Report Card to show the overall "health" of your website) to show the current status of your website optimization
Analyze the reports to decide whether what we did last month was effective in improving rankings for the best keywords we identified
Look at how often website users searched with the keywords we previously identified as important. If some of the keywords are not being searched on, we may decide to focus on different keywords.
Register you in online directories that are relevant to your business. This improves incoming links to your website AND increases your domain authority (how valid Google thinks your domain is).
Look at any reviews of your business on important directory or review websites to make sure your customers are speaking positively about you. If they are not, we will make recommendations for how to handle this.
Make recommendations for social media posts, blog posts, or forums to join and contribute to that would get your business name out there in a positive way (and also provide more links back to your website!)
Recommend new pages for your website that may provide keyword focus for specific customers or products to bring in new users.
Report all of this back to you so that you know every detail about where you rank online and what we did that month to improve your rankings and online reputation
Is Investing in Our SEO Management a Good Value?
The short answer is YES! Once we start managing your SEO, we will ask you to start tracking carefully where your clients are coming from. You will start to notice that more and more are finding your website online and are picking up the phone or emailing you after coming to your website. Good SEO provides an undeniable return on investment. The internet is where your customers are looking for their service providers, so doesn't it make sense that this is where your marketing budget would have the most impact?
Each business and each website is different, and this is reflected in our SEO maintenance fees. If your business has a ton of online competition, it will mean a lot more work on our part to break into the top rankings for good keywords, so we would want to be able to spend more time each month on this effort. If your regional focus is smaller, this narrows down your online competition, so we can spend less time and still get good results for you. But because we now our clients need to know first and foremost if they have a good budget for SEO management, here is a general idea of our rates and policies for SEO management services:
Initial SEO Setup (first month of SEO Management):
Includes generating initial SEO reports, analysis of those reports, online competition research, and keyword research to find the most effective keywords to use to optimize your website. Then we will use any remaining time to complete as many of the activities above as we can.
Cost: Starts at $400
Monthly SEO Management:
Includes at least 4 hours per month filled with any of the activities we highlighted above to analyze SEO progress and make SEO improvements to your website.
Cost: Starts at $300/month
Wondering if Your Website Needs Help?
Are you wondering now how your website ranks amongst your online competition? You can generate your FREE SEO Report Card in minutes to find out! If you feel after seeing your results that we can help you improve your website SEO rankings, contact us today.
Do you have a question about our Maryland SEO services that isn't answered here? Contact us.